Filix Mas
Male Fern, Felix-mas, Filix
HPUS indication: Worms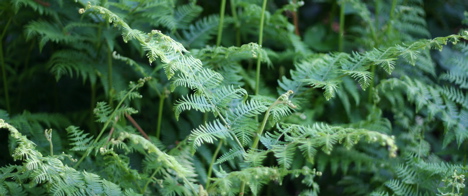 Homeopathic remedies are prescribed on the basis that in a tiny dilution like cures like, so while the very dilute homeopathic remedy may help, the raw product is often best avoided.
Below are the strongest indications (i.e. symptoms) of Filix Mas in traditional homeopathic usage, not reviewed by the FDA.
▲ GENERAL
General
A remedy for worm symptoms, especially with constipation. Tapeworm. Soporific conditions. Torpid inflammations of lymphatic glands ( Maceration of fresh root.) Pulmonary tuberculosis in young patients, no fever, with limited, ulcerated lesions, formerly classified as scrofula.
Dose
First to third potency. For the expulsion of tapeworm, a full dose of 1/2 to 1 dram of the Oleoresin, fasting
≡ show all authors ...
▲ ABDOMEN
Abdomen
Bloated
Gnawing-pain; worse eating sweets
Worm colic, with itching of nose, pale face, blue rings around eyes
Painless hiccough.
Vomitting
Diarrhoea and vomiting
≡ show all authors ...
▲ RECTUM, ANUS, STOOL
Rectum
Worm; complaints
tape worm (flat worm)
≡ more ...