Arbor Vitae, Thuja, Thuya, Thuja Occidentalis, Thuya occidentalis, Thuj.
HPUS
indication of Thuja Occidentalis:
Warts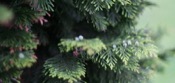 Below are the main rubriks (i.e strongest indications or symptoms) of Thuja in traditional homeopathic usage, not approved by the FDA.


Have you ever used Thuja? Yes No


< < Thuja- main page
MOUTH
Mouth
Aphthae; ulcers in the mouth.
Teeth
Decay at roots (as in sycosis), the crown remaining sound; crumble, turn yellow.
Gums and teeth
Toothache from tea; also when better from cold water and worse in warm room.
Gums swollen, inflamed, dark red in streaks; with white suppurating margins.
Tongue
Tongue swollen, worse right side.
Bites the tongue frequently.
Taste
Taste sweet; of putrid eggs, morning; food seems not salt enough; of bread, as if dry and bitter.
Tongue etc
Ranula bluish, surrounded by varicose veins; jelly-like or grey.
≡ more ...