Arbor Vitae, Thuja, Thuya, Thuja Occidentalis, Thuya occidentalis, Thuj.
HPUS
indication of Thuja Occidentalis:
Warts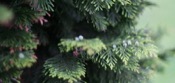 Have you ever used Thuja? Yes No


< < Thuja- main page

Below are the main rubriks (i.e strongest indications or symptoms) of Thuja in traditional homeopathic usage, not approved by the FDA.
HEAD
Head
Head feels empty, as in intoxication, esp. in morning, with nausea.
Weakness and confusion of head, as from torpor, or paralysis of brain.
Heaviness of head, esp. in morning on waking; in occiput (cerebellum), with ill-humour and dislike to conversation.
Goullon.).
As if a nail driven in r. parietal bone and l. frontal eminence.
Boring pressing in head.
Neuralgia going from before backward.
Sunstroke everything seemed jumping, agg. from sitting up, or from talking a long time, or closing eyes.
Semilateral tearing in the sinciput and face, extending into zygomatic process, principally morning and evening.
Tearing jerking in occiput.
Lancinations across brain.
Congestion of blood in head.
Pulsation in temples.
Pressive drawing in the temporal muscles, esp. during mastication.
Shootings in temples.
Swelling of veins in temples.
He wants to have head (and face) wrapped up warm.
Cannot bear a bat on his head (agg.)
R. T. C.).
(Flat black wart on r. parietal region.)
J. H. C.).
Perspiration, smelling of honey (sweetish), on uncovered parts of head (face and hands), with dryness of the covered parts, and of those on which one lies, mostly when first going to sleep; amel. after rising.
(Pityriasis affecting forehead, face, ears and neck, agg. after washing in warm water.)
R. T. C.).
Eczema comes out on glabella (after Thuja 30).
Headache
Headache in morning, as after stooping, or after too profound a sleep, with redness of the face.
The headache is amel. from looking upwards, and when turning the head backwards.
Headache agg. from sexual excess, overheating, overlifting; amel. exercising in open air.
Dull, stupefying, headache.
Headache, agg. by stooping, amel. by bending head backwards.
Headache, as if forehead would split, with internal shivering, amel. by walking in open air.
Pressive headache, with shocks in forehead and temples.
Compressive headache, esp. in temples.
Pain as if a tight hoop encircled forehead, on waking.
(Headache, as if a tight hoop encircled forehead up till noon; eyelids heavy as lead.)
Pain in head as if a nail were driven into vertex (afternoon and 3 a.m.; agg. when at rest, amel. after perspiration).
Headache on l. side as if a convex button were pressed on part.
Nervous, sycotic, or syphilitic headaches.
Scalp
Excessively painful tenderness of l. side of head, and also of the hair, at night, when lying down, and when touched.
Hair becomes hard, dry, and lustreless, and falls out.
Hair thin, grows slowly, splits; brittle, looks crimped.
Itching and gnawing in scalp.
The scalp is very painful to the touch, and the parts on which one lies.
Dry herpes on the head, extending to eyebrows; dandruff.
White, scaly, peeling-off eruption over the scalp, extending over the forehead, temples, ears, and neck.
Tingling-biting, stinging-itching on the scalp, amel. by scratching.
≡ more ...