Arbor Vitae, Thuja, Thuya, Thuja Occidentalis, Thuya occidentalis, Thuj.
HPUS
indication of Thuja Occidentalis:
Warts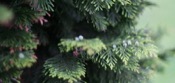 Have you ever used Thuja? Yes No


< < Thuja- main page

Below are the main rubriks (i.e strongest indications or symptoms) of Thuja in traditional homeopathic usage, not approved by the FDA.
GENERALITIES
Sleep
Urgent inclination to sleep in evening.
Sleep retarded, in consequence of agitation and dry heat.
Nocturnal sleeplessness, with agitation and coldness of body.
Unrefreshing nocturnal sleep.
When half asleep it suddenly seems as if a chair were standing in the middle of the bed; tries to move it but cannot stir, cannot utter a sound.
Continuous sleeplessness, with painfulness of the parts on which he lies.
Sleeplessness with apparitions as soon as he closes his eyes; they disappear on opening them.
Goes to sleep late on account of heat and restlessness.
Lascivious dreams, without emission of semen, with painful erections on waking.
Generalities
Emaciation and deadness of affected parts.
All manifestations excessive; their advent insidious.
Shootings in limbs (outer parts), and joints.
Burning darting pain.
Drawing in the blood-vessels.
Cracking in joints on stretching limbs.
Swelling of the veins in the skin.
Jerking of some of the limbs and of some of the muscles.
The flesh feels as if beaten off the bones.
Sensation of lightness of the body when walking.
OEdema about the joints; affects prominently epithelia, first causing hardening, hypertrophy; then softening.
Stitches in various parts, changing to burning.
Tearing and pulsative pains, as if the parts affected were ulcerated.
Inflammatory swellings, with redness.
Sufferings after being overheated, drinking tea, or eating fat meat, or onions.
Bad effects from beer, fat food acids, sweets, tobacco, and wine; from the abuse of Sulphur Sulphur and Merc Viv Mercury.
One-sided complaints-paralysis.
St. Vitus' dance.
Trembling of some of the limbs.
Easy benumbing of limbs, esp. at night, on waking.
Symptoms generally agg. in afternoon, or in night, towards 3 a.m.; they hinder sleep in evening.
Many of the symptoms are agg. during repose and by heat, esp. by that of the bed; they are amel. by movement, cold, and perspiration.
Many of the symptoms manifest themselves chiefly on l. side.
Affections of the r. abdominal ring; wings of the nose; loins; inguinal glands; fingers, tips of fingers; toes.
(Glandular cervical enlargements.)
R. T. C.).
Stiffness and general heaviness over whole body, esp. in shoulders and thighs.
Physical weakness, with sustained mental powers.
Frequent jerking of upper part of body.
Violent ebullition of blood in evening, with pulsation in all the arteries, agg. by movement, amel. on sitting down.
Aneurism by anastamosis; swelling of the blood-vessels.
Dreams anxious, esp. of dead persons; of falling; of accidents.
Flushes of heat.
agg. In the afternoon; after midnight; while chewing; stretching the affected limb; while urinating.
amel. While drawing up the limb.
≡ more ...