Arbor Vitae, Thuja, Thuya, Thuja Occidentalis, Thuya occidentalis, Thuj.
HPUS
indication of Thuja Occidentalis:
Warts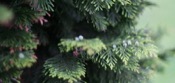 Have you ever used Thuja? Yes No


< < Thuja- main page

Below are the main rubriks (i.e strongest indications or symptoms) of Thuja in traditional homeopathic usage, not approved by the FDA.
GENERAL
General
Hahnemann's chief anti-sycotic.
Proliferations or pathological vegetations condylomata, polypi, warts, sycotic excrescences, etc.
Bad effects following vaccination; never well since.
Especially suited to the treatment of ailments following suppressed gonorrhoea.
Urethritis in sycotic patients, which Cannabis sat. does not relieve; stream split, cutting after urination; discharge thick.
Sweat only on uncovered parts.
Modalities. worse cold, damp air (hydrogenoid); after vaccination excessive tea drinking, extension of limbs; better drawing up limbs.
---
Sulphur Sulphur was his chief anti-psoric, Merc Viv Mercury his anti-syphilitic and Thuja his anti-sycotic.
Whatever may be said against his theories along this line, certain it is that these three remedies do correct certain states of the system which seem to obstruct the curative action of other seemingly well-indicated remedies.
Thuja, for instance, cures or so changes the existing conditions that other remedies cure which could not do so before Thuja was given. Many diseases of various forms come under this rule. Whenever warts, condylomata, fig-warts etc., which come in consequence of gonorrhoeal affections, especially suppressed, gonorrhoea, are found in any case we think of Thuja. For instance, a case of enuresis had resisted many seemingly indicated remedies, until the hands were discovered to be covered with warts, when a few drops of Thuja cured. Of course, the curative power of Thuja is not confined to sycosis, but can, like other remedies, cure when symptoms indicate it where no sycotic element in the case is apparent. Nevertheless, its chief power is manifested in those cases in which this miasm is unmistakably present. It is astonishing what widely different and varied forms of disease will be so modified by this miasm as to call for anti-sycotic treatment.
As Sulphur Sulphur is not the only anti-psoric, or Merc Viv Mercury the only anti-syphilitic, so Thuja is not the only anti-sycotic; for Nitric acid, Staphysagria Staphisagria, Sabina Sabina, Cinnabaris (Maercurius Sulphuratus Ruber) Cinnabaris and other remedies are sometimes called for, either before or after Thuja, or even when Thuja is not at all the remedy. But on the whole, Thuja, perhaps, as Hahnemann taught, stands at the head of the list. Thuja, Agaricus Muscarius Agaricus and Lycopodium Lycopodium have been called over-proven remedies.
"Fixed ideas, as if a strange person were at his side; as if the soul and body were separated.
ovarian troubles. asthma.