Arbor Vitae, Thuja, Thuya, Thuja Occidentalis, Thuya occidentalis, Thuj.
HPUS
indication of Thuja Occidentalis:
Warts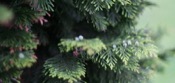 Have you ever used Thuja? Yes No


< < Thuja- main page

Below are the main rubriks (i.e strongest indications or symptoms) of Thuja in traditional homeopathic usage, not approved by the FDA.
FEVER AND CHILL
Fever
Shivering, with yawning, after midnight.
The warm air seems cold, and the sun has no power to warm him.
Shivering, every morning, without thirst.
Shivering and shaking, with internal and external coldness (and thirst), followed immediately by perspiration.
Chilliness in attacks at various times in the day, but mostly in the evening.
Chilliness on l. side, which feels cold to the touch.
Chill without thirst after midnight and in morning.
Shivering every evening (at six o'clock), with external heat, dryness of the mouth, and thirst.
Heat in the evening, esp. in the face.
Dry heat of the covered parts.
Burning in the face without redness.
Perspiration at the commencement of sleep.
Perspiration on parts uncovered, with dry heat of covered parts.
Anxious, at times cold, sweat.
Perspiration after the chill, without any intervening heat.
Perspiration, at times oily (staining the clothes yellow), or fetid, or smelling sweet like honey.
General perspiration, but not on the head.
When walking in morning profuse perspiration; the most profuse on the head.
Perspiration only during sleep, disappearing at once as soon as he awakens.
≡ more ...