Arbor Vitae, Thuja, Thuya, Thuja Occidentalis, Thuya occidentalis



Available
in 2X-30X, 200X, 2C-30C, 200C, 1M-50M, CM, Q from $6.50
Purchase options
HPUS indication of Thuja Occidentalis: Warts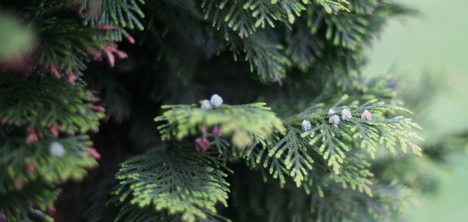 Homeopathic remedies are prescribed on the basis that in a tiny dilution like cures like, so while very dilute Thuja Occidentalis may help, unprocessed Thuja may be best avoided.
Below are the main rubriks (i.e strongest indications or symptoms) of Thuja in traditional homeopathic usage, not reviewed by the FDA.
< < Thuja - main page
EXPECTORATION
Expectoration
Morning
Morning; after waking
Evening
Bloody, spitting of blood (see chest haemorrhage)
Greyish
Greenish
White
Yellow
Copious
After eating
Frothy
morning
Globular
Granular
Hard
Hawked up; mucus
Lumpy
Mucous
morning
after waking
Noticeable smell; offensive smelling
offensive smell
Saliva-like
Is easier after turning from left to right side
Noticeable taste; like old cheese
like yolk of eggs
flat
greasy
musty
rancid
Thick
morning
and sticky
Watery
Tough
≡ more ...