Arbor Vitae, Thuja, Thuya, Thuja Occidentalis, Thuya occidentalis, Thuj.
HPUS
indication of Thuja Occidentalis:
Warts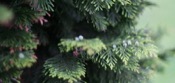 Have you ever used Thuja? Yes No


< < Thuja- main page

Below are the main rubriks (i.e strongest indications or symptoms) of Thuja in traditional homeopathic usage, not approved by the FDA.
BACK AND NECK
Back and neck
Tension in skin on nape when moving head.
Spinal curvature.
Boils on back.
Steatomatous tumours.
Pressing pain in region of kidneys.
Burning extending from the small of the back to between shoulder-blades.
(Pains from middle to lower back with tenderness of muscles on each side.)
R. T. C.).
Painful drawing in sacrum, coccyx, and thighs, while sitting; after long sitting prevents standing erect.
Pain, as of a fracture, and stiffness in loins, back, and nape, esp. in morning, after rising.
(Weakness from injury to lower back followed by abscess, vesical weakness, enuresis with a clear gleet and balanitis.)
R. T. C.).
Drawing in back and loins, when seated.
Boring in back.
Pulsation in spine.
Furunculi on back.
Violent stitch between coccyx and anus 7 p.m. when walking.
Itching burning in hollow below coccyx. 21. Limbs.
Cracking of joints when extended.
Trembling of hands and feet.
Limbs go to sleep.
Frozen limbs.
One-sided complaints; paralysis.
Rheumatism with numb feeling; agg. in warmth and on moving; amel. from cold and after sweating.
Nails crippled; brittle or soft.
Hangnails.
Neck
Uneasiness in nape of neck and chest.
Greasy brown skin on neck.
Tension and stiffness of nape and l. side of neck.
Cracking in cervical vertebrae on making certain movements with head.
Small red pimples on neck close together.
Swelling of glands of neck.
Swelling of veins of neck.
≡ more ...