Arbor Vitae, Thuja, Thuya, Thuja Occidentalis, Thuya occidentalis, Thuj.
HPUS
indication of Thuja Occidentalis:
Warts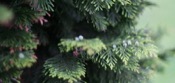 Have you ever used Thuja? Yes No


< < Thuja- main page

Below are the main rubriks (i.e strongest indications or symptoms) of Thuja in traditional homeopathic usage, not approved by the FDA.
ABDOMEN
Abdomen
Stomach; Complete loss of appetite
Dislike for fresh meat and potatoes
Cutting pain in epigastrium
Cannot eat onions
Tea-drinking dyspepsia.
Distended; indurations in abdomen
Chronic diarrhoea, worse after breakfast
Discharges forcibly expelled; gurgling sound
Brown spots
Rumbling and colic
Constipation, with violent rectal pain, causing stool to recede ( Silicea Sil.; Sanic.) Piles swollen; pain worse sitting, with stitching, burning pains at the anus
Anus fissured; painful to touch, with warts
Movements as of something living ( Crocus Sativus Crocus), without pain.
Urinary Organs.
Urethra swollen, inflamed
Urinary stream split and small
Sensation of trickling after urinating
Severe cutting After ( Sarsaparilla Sars.) Frequent micturition accompanying pains
Desire sudden and urgent, but cannot be controlled
Paralysis sphincter vesicae.
Eating
Rancid eructations after fat food
Flatulence; pain after food; sinking sensation in epigastrium before food; thirst
Flatus
Flatulence and distention; protruding here and there
≡ more ...