Blue Flag, Iris vers, Iris v, Iris.
Available
in 2C-30C, 200C, 4X-30X, 30C, 200CH, 1M-10M from $6.59
Purchase options
HPUS
indication of Iris Versicolor:
Headache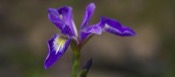 Below are the main rubriks (i.e strongest indications or symptoms) of Iris Versicolor in traditional homeopathic usage, not approved by the FDA.


Have you ever used Iris Versicolor? Yes No


< < Iris Versicolor- main page
GENERALITIES
Sleep and dreams
Sleepiness.
Sleepy, dulness, and dizziness of head (ten minutes after second dose, third day),
Feeling of sleepiness, with great chilliness, only feeling at all comfortable when near a very hot fire, and even then cold; chilly sensations are felt down the back (second day),
Great desire to sleep in the daytime; fell asleep while reading (third day),
Drowsiness and loss of appetite (second day),
Sleeplessness.
Restless night (second night),
Restlessness for five nights in succession,
Unusual restlessness during the night; sleep disturbed by startings,
Restless at night, with troublesome dreams,
Restless night
bad dreams (sixth and eleventh days),
horrid dreams (fourth night),
dreamed of snakes and everything bad (third night),
dreamed of digging up dead people, and finally fell into a grave, which awoke me, feeling very much frightened (eighth night),
Very restless at night (first night),
Very restless night; awful dreams of the dead (ninth and tenth nights),
Sleep very restless (fifth day),
Sleep very restless all night, with bad dreams (fourth night),
Woke up unusually early, with dry mouth and general depression,
Woke two hours earlier than usual, with no disposition to renew sleep,
Dreams.
Amorous dreams, with discharges of semen (fifth day),
Dreams of fighting, etc. (first night),
Dreams of suffocation and fire,
Dreamed of dissecting a woman who was hanging up by the heels in my office; awoke very much frightened; made several attempts to get up to shut the door, but could not; it was a real nightmare (third day),
Perspiration
Sweat over the whole body, particularly in the groin,
≡ more ...