Vegetable Charcoal, Carbo Veg, Carboveg, Charcoal, Carbo-v, Carb-v.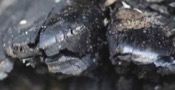 Below are the main rubriks (i.e strongest indications or symptoms) of Carbo Veg in traditional homeopathic usage, not approved by the FDA.


Have you ever used Carbo Veg? Yes No

VERTIGO, DIZZINESS
Vertigo
Confusion and Vertigo.
Vertigo, so that he was obliged to hold on to something (after fifteen days),
An attack of vertigo in the forenoon, with nausea and obscuration of vision, ringing in the ears, trembling, warm sweat over the whole body, which stood in drops on the forehead; shortly before this attack a few drops of nose-bleed,
Vertigo on the slightest motion,
Vertigo on sudden motion of the head,
Vertigo only when sitting, as though the head reeled to and fro,
Vertigo when stooping, as though the head reeled to and fro,
Vertigo on stooping, on turning in bed, and on gargling,
Vertigo after waking from sleep,
Vertigo and staggering when walking,
Vertigo when walking or sitting (fourth day),
Dizzy, befogged (third day),
Dizzy in the evening after sleeping while sitting, with trembling and quivering of the evening whole body and feeling of faintness on rising from sitting, which, even after lying down, lasted a quarter of an hour,
Dizziness in the head, as after intoxication, spreading forward from the occiput, worse in the evening, and involving the whole head, with aggravation on walking,
Vertigo on slightest motion of head,
≡ more ...