Vegetable Charcoal, Carbo Veg, Carboveg, Charcoal, Carbo-v, Carb-v.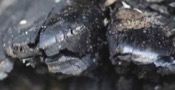 Below are the main rubriks (i.e strongest indications or symptoms) of Carbo Veg in traditional homeopathic usage, not approved by the FDA.


Please see our remedy relationship tool to view relationships across more than two remedies
RELATIONSHIPS
Relationship
Carb. veg. follows well after Sulphur Sulphur and Merc Viv Mercur., when itch is dry; after Veratr. in beginning of whooping-cough; after Lachesis Laches., Kali Carb Kali carb., Sepia Sepia.
After Carb. veg. Arsenicum Album Arsen., China Cinchon. Drosera Rotundifolia Drosera, Kali Carb Kali carb., Phosphorus Phosph. ac. are frequently indicated.
Ailments from quinine, especially suppression of chill and fever.
Ailments from abuses of Merc Viv mercury, salt or salt meats.
Antidotes
Carb. veg. antidotes effects of putrid meat or fish, rancid fats; China Cinchon., Lachesis Laches., Merc Viv Mercur.
Antidotes to Carb. veg.; Arsenicum Album Arsen., Camphora Camphor., Coffea Tosta Coffea, Lachesis Laches, Spir. nitr. dulc.
REVERSE RELATIONSHIPS
These are relationship sections of other remedies that refer to Carbo Vegetabilis. Where the text is greyed out, a relationship with that remedy is already described above.