Vegetable Charcoal, Carbo Veg, Carboveg, Charcoal, Carbo-v, Carb-v.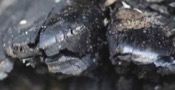 Below are the main rubriks (i.e strongest indications or symptoms) of Carbo Veg in traditional homeopathic usage, not approved by the FDA.


Have you ever used Carbo Veg? Yes No

MODALITIES ETC
Appetite
Appetite, little, and no sense of taste, as in a cold.
Little appetite, with heat in the mouth and roughness and dryness on the tip of the tongue (after 42 h.).
She cannot eat anything in the morning, till noon, then she relishes it; but she cannot then eat anything in the evening.
The lack of appetite is combined with a sensation of lack of tone and weakness of the muscles in the limbs.
Lack of hunger; he could have done without eating.
Scanty appetite; she is satiated at once; she feels an aching in the scrobiculus cordis, and as if too empty in the stomach, for half an hour.
Entire lack of appetite, with coated tongue, and great lassitude.
Lack of appetite and frequent eructation, with numb feeling in the head.
Toward noon, diminution of appetite, with nausea (aft. 3 d.).
At noon, little appetite, and slight colic (aft. 4 d.).
Hunger, and still there is repugnance to dishes which are agreeable to him.
The appetite for coffee is lost.
Repugnance to fat meat.
Aversion to butter.
She is averse to milk, and it causes flatulence.
Desire for sweet and for salty things.