Vegetable Charcoal, Carbo Veg, Carboveg, Charcoal, Carbo-v, Carb-v.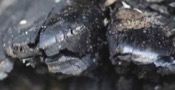 Have you ever used Carbo Veg? Yes No


Below are the main rubriks (i.e strongest indications or symptoms) of Carbo Veg in traditional homeopathic usage, not approved by the FDA.
GENITALS ETC
Urine
Morbus Brightii, from abuse of alcohol.
Blenorrhoea vesicae; old people.
Urine reddish turbid; as if mixed with blood; with red sediment; bloody, with varices of anus and bladder; copious, light yellow, diabetic; milky.
Wetting bed at night.
Male
Swelling of testicles from metastasis of mumps.
Female
Vaginal fistula, burning pains.
Varices of vulva, itching of vulva and anus; cause dysuria.
Genitals
Onanism during sleep.
Seminal discharge too soon, during coitus, followed by roaring in the head.
Prostatic discharge, while straining at stool.
Menorrhagia, burning across sacrum, passive flow.
Leucorrhoea thin in morning on arising, not through day; milky, excoriating; thick, yellow.
Erectile tumors, blue, hard, pricking.
Red, sore places on pudenda; aphthae; also during leucorrhoea.
Menses
Menses too early, too profuse; blood pale or thick, corrosive, acrid-smelling.
Pregnancy
Labor-pains weak, or ceasing, with great debility; especially after violent disease or great loss of fluids.
Debility from nursing.
Lumps in the mammae, with induration of axillary glands, and with burning pains, anxiety, want of breath; whining mood.
Brown, foul-smelling lochia.
≡ more ...