Vegetable Charcoal, Carbo Veg, Carboveg, Charcoal, Carbo-v, Carb-v.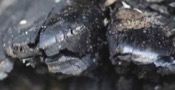 Have you ever used Carbo Veg? Yes No


Below are the main rubriks (i.e strongest indications or symptoms) of Carbo Veg in traditional homeopathic usage, not approved by the FDA.
GENERALITIES
Fatigue
Weary after a short walk.
Indolent, weary, in the morning, in bed.
Sleep
Yawning, stretching.
Sleepiness in forenoon while sitting, and when reading; removed by motion.
Sleepy during day; had to sleep before and after noon, at night, sleep full of fancies.
Legs drawn up during sleep, which is restless and disturbed by frequent waking.
Sleepless, from uneasiness in the body; from orgasm of blood.
Does not fall asleep until 1 A.M.
Awakens often from cold limbs, especially cold knees.
Night full of dreams.
Nausea and vomiting
Frequent, empty eructations, also when preceded by pinching in the abdomen.
Pyrosis, great flow of water. θ Catarrh.
Sour or rancid eructations.
Nausea in morning, with qualmishness in stomach.
Vomiting of blood; of food, in evening; of sour, bilious or bloody masses.
Eating and drinking
After eating; acidity in mouth; plainest food disagrees; heaviness, fulness (more after supper), sleepiness; nausea, vomiting; feels as if the abdomen would burst; worse after debauch; from rich living.
After milk, sour eructations.
Dreads to eat because of pains, burning in epigastrium and deep in abdomen.
Gastric symptoms from wine; coffee; too much milk; excessive use of butter, or from rancid butter, from fats in general; fish, especially if tainted; from ice water or different waters; from flatulent vegetables.
Bad effects from abuse of salt or salt meats.
Hot, cold or salt food 10. Eating or drinking 27.
Tissues
Blood stagnates in capillaries, causing blueness, coldness; ecchymoses.
Anaemia after summer complaints; feeble pallid, white skin.
Atrophy, body cold, lies as if dead, yet conscious.
Gangrene humid; senile.
Lymphatic glands swollen, indurated or suppurating; burning pains.
Chlorosis, with itch-like rash and fluor albus (leucorrhoea); scorbutic gums; so weak, can scarcely stand.
Contact, Injuries, etc.
Worse from overlifting.
Touch 4, 10, 18. Pressure 4. Chewing 10. Grasping anything 32. Must hold on to something 2.
Riding aggravates soreness in limbs; colic.
Sensations
Pains fly all over the body. θ Neuralgia.
Drawing and tearing pains in various part of the body.
Nerves
Vital force nearly exhausted, cold surface, especially below knees to feet; lies as if dead; breath cold; pulse intermittent, thready; cold sweat on limbs.
Want of nervous irritability, of susceptibility to medicines.
Faint-like weakness in attacks.
Prostration towards noon, head feels empty, sensation of hunger.
Worse from loss of fluids.
Uneasy feeling in the legs, in the evening, in bed; had to stretch them often.
Temperature and weather
Worse in changes of weather, especially warm, damp weather.
Warmth 4. Overheated room 3. Cold air 26. Wants to be fanned 28. Open air 27. Going from warm to cold 28. Damp weather 25.
Chill, Fever and Sweat.
Shivering in the evening, with weariness and flushes of heat before sleep.
Chill, generally with thirst; mostly evenings, at times left-sided.
Chill with icy-coldness of the body.
Heat, after or independent of the chill.
Flushes of burning heat, evening; generally without thirst.
Hectic fever.
Heat and sweat commingled.
Exhausting night or morning sweats.
Sweats easily, especially about the head and face.
Sweat profuse; putrid or sour.
Sides.
Right 6, 8, 18, 28, 32. Left 3, 6, 7, 8, 19, 28, 32. Nape to forehead 3. Above downwards 6.
≡ more ...