Vegetable Charcoal, Carbo Veg, Carboveg, Charcoal, Carbo-v, Carb-v.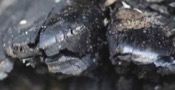 Have you ever used Carbo Veg? Yes No


Below are the main rubriks (i.e strongest indications or symptoms) of Carbo Veg in traditional homeopathic usage, not approved by the FDA.
COUGH
Cough
Light fits of coughing, a few impulses at a times (after five minutes); they are repeated about the same hour on the third day.
Cough, caused by tickling in the larynx (with tough, salty expectoration), in the evening when going to sleep, and in the morning, and hour after rising.
Irritation to cough, returning frequently, posteriorly in the throat, with a short cough.
Violent tickling cough, with whitish expectoration, in the morning after awaking.
Half voluntary rough cough, with constant sensation of roughness and formication in the throat.
Cough, caused by irritation and formication in the throat, in several deep impulses, whereupon the chest pains as if pressed in.
Irritation to cough, as from sulphurous fumes, with retching.
Repeated cough, from irritation in the upper part of the chest, and roughness and scraping in the throat (aft. 3 d.).
After every expiration, he has a fit of dry cough, with a flush of heat and sweat.
Cough, after taking the lest cold, in the morning on rising from bed, or when she comes from a warm room into a cold one.
Cough every time, when he has eaten to satiety.
Evening cough, in bed, and before going to sleep.
Nocturnal cough in repeated fits, with ever recurring irritation to cough.
Short hacking cough, in the evening.
He has often to clear his throat in the evening, so that his larynx becomes raw and sore.
Frequent fits of short cough.
Spasmodic cough, daily in three or four fits.
Spasmodic cough in the evening, for five hours (from walking too briskly?) (6th d.).
Cough which fatigues, with tightness and burning of the chest.
Cough, causing vomiting and retching in the evening.
Rough cough, without any expectoration.
Expectoration of mucus from the larynx, by a short hacking cough.
Expectoration of whole pieces of green mucus.
Severe cough, with much expectoration of yellow pus, and lancinating pain in the left hypochondrium on breathing, followed by violent stitches in the upper part of the left side of the chest.
With a rough cough, pain in the upper part of the chest.
In coughing, pain on the chest, as if flesh were raw.
In coughing, severe pain in the larynx and in the region of the thyroid cartilage, as if from an ulcer.
In coughing, painful stitches through the head.
During the excitation to cough, in the evening, a chilliness and a drawing in the cheeks.
≡ more ...