Vegetable Charcoal, Carbo Veg, Carboveg, Charcoal, Carbo-v, Carb-v.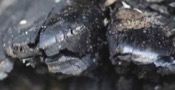 Have you ever used Carbo Veg? Yes No


Below are the main rubriks (i.e strongest indications or symptoms) of Carbo Veg in traditional homeopathic usage, not approved by the FDA.
CHEST
Respiration
Cough with itching in larynx; spasmodic with gagging and vomiting of mucus
Whooping cough, especially in beginning
Deep, rough voice, falling on slight exertion
Hoarseness; worse, evenings, talking; evening oppression of breathing, sore and raw chest
Wheezing and rattling of mucus in chest
Occasional spells of long coughing attacks
Cough, with burning in chest; worse in evening, in open air, after eating and talking
Spasmodic cough, bluish face, offensive expectoration, neglected pneumonia
Breath cold; Must be fanned
Hemorrhage from lungs
Asthma in aged with blue skin.
≡ more ...