Vegetable Charcoal, Carbo Veg, Carboveg, Charcoal, Carbo-v, Carb-v.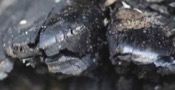 Have you ever used Carbo Veg? Yes No


Below are the main rubriks (i.e strongest indications or symptoms) of Carbo Veg in traditional homeopathic usage, not approved by the FDA.
ABDOMEN
Eating
and food There is an accumulation of flatus in the stomach, so that the stomach feels distended. All food taken into the stomach seems to turn into flatus; he is always belching and is slightly, relieved for a while by belching. Carbo veg, has cramps in the bowels and stomach; burning pain; anxiety; distension.
Flatus
Much that I have said regarding the flatulence and fullness of the stomach applies also to the abdomen. Carbo veg may be indicated in low forms of fever, as in septic fever, when there is a marked tympanitic condition, with diarrhoea, bloody discharges, distension and flatulence.
≡ more ...