Vegetable Charcoal, Carbo Veg, Carboveg, Charcoal, Carbo-v, Carb-v.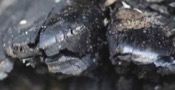 Have you ever used Carbo Veg? Yes No


Below are the main rubriks (i.e strongest indications or symptoms) of Carbo Veg in traditional homeopathic usage, not approved by the FDA.
ABDOMEN
Abdomen
Temporary relief from belching
Burning in stomach, extending to back and along spine
Contractive pain extending to chest, with distention of abdomen
Faint gone feeling in stomach, not relieved by eating
Crampy pains forcing patient to bend double
Distress comes on a half-hour after eating
Sensitiveness of epigastric region
sour, rancid belching
Aversion to milk, meat, and Fat things
Epigastric region very sensitive.
Cannot bear tight clothing around waist and abdomen
Ailments accompanying intestinal fistulae
Abdomen greatly distended; better, passing wind
Flatulent colic
Pain in liver.
Stool and Rectum.
Itching, gnawing and burning in rectum
Acrid, corrosive moisture from rectum
a musty, glutinous moisture exudes
Soreness, itching, moisture of perineum at night
Discharge of blood from rectum
Burning at anus, burning varices ( Muriaticum Acidum Mur-ac.) Painful diarrhoea of old people
Frequent, involuntary cadaverous-smelling stools, followed by burning
White hemorrhoids; excoriation of anus
BLUISH, burning piles, PAIN after stool.
Eating
Digestion slow; food putrefies before it digests
the simplest food distresses
Eructation
Eructations after eating and drinking
Rancid, sour, or putrid eructations
Flatus
Stomach; Eructations, heaviness, fullness, and sleepiness; tense from flatulence, with pain; worse lying down
Water brash, asthmatic breathing from flatulence
Gastralgia of nursing women, with excessive flatulence
Pain as from lifting a weight; colic from riding in a carriage; excessive discharge of fetid flatus
Flatus hot, moist, offensive
Nausea
Nausea in the morning
≡ more ...