Common Garden Asparagus, Asparagus Off, Asparagus, Aspar.
HPUS
indication of Asparagus Officinalis:
Head cold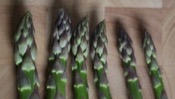 Below are the main rubriks (i.e strongest indications or symptoms) of Asparagus Officinalis in traditional homeopathic usage, not approved by the FDA.


Please see our remedy relationship tool to view relationships across more than two remedies

< < Asparagus Officinalis- main page





REVERSE RELATIONSHIPS
These are relationship sections of other remedies that refer to Asparagus Officinalis. Where the text is greyed out, a relationship with that remedy is already described above.

Indium Metallicum > compare
Compare Belladonna Bell. (headache; menses); Asparagus Officinalis Aspar. (urine); Sanguinaria Canadensis Sang. (headache; rheumatism); Phosphorus Pho., Natrum Carbonicum Nat. c., Sulphur Sul., and Zincum Metallicum <">Zincum Metallicum Zn. (faintness, 11 a.m.); Fer. (headache; ebullitions lameness of shoulder muscles); Selenium Selen. and Titan. (male sexual organs) Brucea, Lachesis Lach., Nux Vomica Nux mos., Op., Stn., and Stro. (headache with sleepiness. Indm. has nausea as well as sleepiness). In throat symptoms amel. from eating and drinking. Indm. resembles AEs. h., Benzinum Benz. ac., Cist., Lachesis Lach.

≡ show all authors ...