Amanita, Toad Stool, Bug Agaric, Agaric, Amanita Muscaria



Available
in 2C-30C, 200C, 2X-30X, 200X, 1M-50M, CM from $6.50
Purchase options
HPUS indication of Agaricus Muscarius: Numbness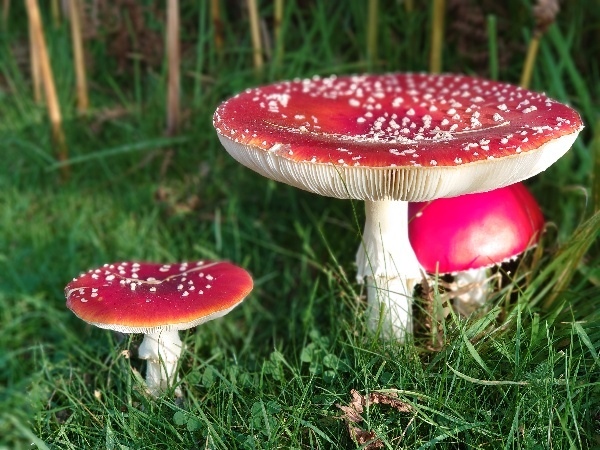 Homeopathic remedies are prescribed on the basis that in a tiny dilution like cures like, so while very dilute Agaricus Muscarius may help, unprocessed Agaricus Muscarius may be best avoided.
Below are the main rubriks (i.e strongest indications or symptoms) of Agaricus Muscarius in traditional homeopathic usage, not reviewed by the FDA.
< < Agaricus Muscarius - main page
NOSE
Nose
NERVOUS nasal disturbances
ITCHING internally and externally
Inner angles very red
Fetid, dark, bloody discharge
Nosebleed in old people
Sensation of soreness in nose and mouth.
Nose bleed
Nose bleed; morning
morning; after rising
from blowing the nose
morning
during headache
aged people
after watery discharge
Wants to blow nose constantly
Catarrh
Discharge from nose; blood
burning
clear
constant
copious
with stuffing of head
crusts, scabs, inside
wearing away skin
hard, dry
offensive smelling
fetid
putrid
thick
nd sticky, tough
watery
with chorea (convulsive twitching, involuntary movements of limbs)
after a nose bleed
white
Dryness; inside
inside; forced to blow nose, but no discharge
Frost-bitten
Sense of fullness
Inflammation; inside
Itching
burning
wings
inside
Odours, imaginary and real; offensive
Pain
with headache
root; with headache
boring; root
burning, smarting
cutting; septum (flesh between nostrils); left, on breathing in
pulling
pressing
bones
root
rawness; when breathing in
sore, bruised
inside
stitching, sudden, sharp; root; left
Pulsation
Skin or lining of nose; discoloration; bluish
discoloration; bluish; tip
discoloration; redness; in alcoholics
discoloration; redness; tip
alcoholics
Smell; acute, over sensitive
acute, over sensitive; sensitive to strong odours
vinegar
Tingling
inside
right
Twitching (see face); quivering
Discharge
Spasmodic sneezing after coughing; sensitiveness; watery non-inflammatory discharge
Discharge from nose; watery; without running or blocked nose
Running or blocked nose (coryza)
blocked
night
sensation as if blocked
when stooping
left
to right
afternoon
running, wet
evening
on stooping
dry
comes on suddenly
Sneezing
morning
in bed
without running or blocked nose
after coughing
after dinner
frequent
from irritation in larynx
comes on suddenly
in sunshine