Club Moss, Lycopodium, Lycop, Lycopod
HPUS indication: Digestion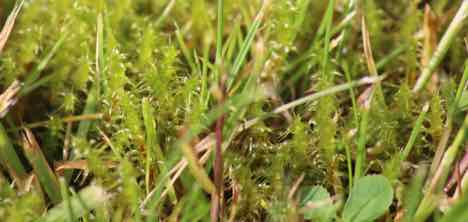 Homeopathic remedies are prescribed on the basis that in a tiny dilution like cures like, so while the very dilute homeopathic remedy may help, the raw product is often best avoided.
Below are the strongest indications (i.e. symptoms) of Lycopodium in traditional homeopathic usage, not reviewed by the FDA.
Please see our
remedy relationship tool
to view relationships across multiple remedies
< < Lycopodium - main page
SELECT * FROM MMnew WHERE abrev<>'Lyc' AND (source='b' OR source='k') AND part='relationships' AND censor=0 AND symptoms LIKE '%r.php/Lyc"%' ORDER BY abrev,partno
REVERSE RELATIONSHIPS
These are relationship sections of other remedies that refer to
Lycopodium Clavatum
. Where the text is greyed out, a relationship with that remedy is already described above.
Agnus Castus > compare
Compare: Selenium Selenium; Acid Phos Ph-ac.; Camphora Camphor; Lycopodium Lyc.
Allium Sativum > antidote
Antidote: Lycopodium Lycopod.
Berberis Vulgaris > compare
Compare: Ipomea - Convolvulus Duartinus N/A - Morning Glory. - (Pain in left lumbar muscles on stooping. Kidney disorders with pain in back. Much abdominal flatulence. Aching in top of right shoulder renal colic; aching in small of back and extremities), Aloe Socotrina Aloe; Lycopodium Lycopod.; Nux Vomica Nux.; Sarsaparilla Sarsap. Xanthorrhoea arborea (severe pain in kidneys, cystitis and gravel. Pain from ureter to bladder and testicles; pain in small of back returns from least chill or damp). Xanthorrhiza apifolia - Shrub Yellow Root - Contains Berberine. Dilatation of stomach and intestines, atony, enlarged spleen.
Caladium Seguinum > compare
Compare: Capsicum Annuum Capsic.; Phosphorus Phosph.; Causticum Caust.; Selenium Selen.; Lycopodium Lyc. Ikshugandha (sexual weakness, emissions, prostatic enlargement.)
Chelidonium Majus > compare
Compare: Nux Vomica Nux; Sulphur Sulph.; Bryonia Bry.; Lycopodium Lyc.; Opium N/A ; Podophyllum Peltatum Podophyl.; Sanguinaria Nitrica Sanguin.; Arsenicum Album Ars.
Epigea Repens > compare
Compare: Uva Ursi Uva, Chimaph N/A .; Lycopodium Lyc. Pareira Brava Pareira. Epigea Repens contains Arbutin, also Formic acid.
Graphites > compare
Compare: Petroleum Petrol.; Sepia Sep.; Sulphur Sulph.; Hydrofluoricum Acidum Fluor-ac. The associated constipation with mucus-covered stools and gastric flatulency should be taken into consideration and differentiate it from such remedies as PETOL. and Lycopodium Lycop ( Raue.)
Hydrangea Arborescens > compare
Compare; Lycopodium Lycopod.; Chimaphil. N/A ; Berberis Vulgaris Berberis; Pareira Brava Pareira; Uva Ursi Uva; Sabal Serrulata Sabal; Oxydendrum Arboreum Oxydendron; Geum N/A - Water Avens - (Severe jerking pains from deep in the abdomen to end of urethra; affections of bladder, with pains in penis; worse, eating; relaxed mucous membranes, with excessive and depraved secretions; imperfect digestion and assimilation.) Polyctrichum - Hair cap moss - (according to Dr. A.M. Cushing in mother tincture or infusion for enlarged prostate - prostatitis.)
Iodium > complementary
Complementary: Lycopodium Lycopod.; Badiaga Badiaga.
Jaborandi (Pilocarpus) > compare
Compare: Amyl Nitrosum Amyl. Nit.; Atrop.; physos.; Lycopodium Lycop; Ruta Graveolens Ruta. Pilocarpin mur., (Meniere's disease, rapidly progressive phthisis, with free hemorrhages, profuse sweating, 2x trit.) Atropine is the antagonist to Pilocarpin, in dose of one one-hundredth grain for one-sixth of Pilocarpin.
Lithium Carbonicum > compare
Compare: Lycopodium Lyc.; Ammonium Phosphoricum Ammon. Phos.; Benzoic Acid. Benz-ac.; Calc Carb Calc.; Lithium Chlorinum Chlor ( symptoms of cinchonism, viz.: DIZZY head, full, Blurring of vision. Ringing in ears; marked tremors; General weakness; marked muscular and general prostration; no gastro-intestinal effects. Nose sore, heartburn, pain in teeth). Lithium lacticum (rheumatism of shoulder, and small joints relieved by moving about; worse, resting). Lithium benzoicum (deep-seated pains in loins; in small of back; uneasiness in bladder. Cystic irritation. Gallstones. Frequent desire. Diminishing uric acid deposit). Lithium Bromatum N/A (cerebral congestion, threatened apoplexy, insomnia and epilepsy).
Nux Vomica > compare
Compare: Kali Carb Kali-carb.; Hydrastis Canadensis Hydr.; Bryonia Bry.; Lycopodium Lyc.; Graphites Graph.
Phosphorus > compare
Compare: Tuberculinum Tuberculinum follows Phosphorus well and complements its action. Phosphorus Hydrogenatus (crumbling teeth; hyperesthesia; locomotor ataxia); Amphisbaena N/A (right jaw swollen and painful). Thymolum Thymol (Typical sexual neurasthenia; irritable stomach; aching throughout lumbar region; worse, mental and physical exertion); Calc Carb Calc.; CHIN.; Antimonium Arsenicicum Antim.; Sepia Sep.; Lycopodium Lyc.; Sulphur Sulph. In Pneumonia, Pneumococin 200 and Pneumotoxin (Cahis) taken from the Diplococcus lanceolatus of Fraenkel. Pneumonia and paralytic phenomena; pleuritic pain and pain in ilio-coecal region (Cartier).
Phosphorus > complementary
Complementary: Arsenicum Album Ars.; Allium Cepa Cepa; Lycopodium Lyc.; Silicea Silica. Sanguisuga 30 - Leech - (Persistent hemorrhages; effects of use of leeches.) Phosphorus Phosph. Pentachloride (great soreness of mucous membrane of EYES and nose, throat and chest sore).
Ratanhia > compare
Compare: Paeonia Officinalis Paeon; Croton Tiglium Croton (rectal neuralgia); Sanguinaria Nitrica Sanguin nit (diseases of rectum); Macuna prurens-Dolichos-piles, with burning; haemorrhoidal diathesis; Silico-sulphocalcite of Alumina Alumina; Stag-blast Ferrum Met Iron furnace cinder--(anal itching, piles, and constipation; housemaid's knee); abdominal flatulent distension and lumbago. Analogue to Lycopodium Lycopod.
Sulphur > compare
Compare: Aconite Acon (Sulphur often follows in acute diseases); Merc Viv Mercur and Calc Carb Calcarea are frequently useful after Sulphur, not before. Lycopodium Lyc; Sepia Sep; Sarsaparilla Sars; Pulsatilla Puls; Sulphur hydrogenisatum (delirium, mania, asphyxia); Sulphur terebinthinatum (chronic rheumatic arthritis; chorea); Tannic acid (Nasal haemorrhage; elongated uvula; gargle; constipation). Magnes artificialis (great hunger in evening, profuse sweat on face, bruised pain in joints, rectal constriction after stool). Magnetis polus Articus (anxious, coldness of eyes as if a piece of ice lay in orbit, increased flow of saliva, constipation, sopor, trembling, abdominal flatulence). Magnetis Polus Australis N/A (dryness of lids, easy dislocation of ankle, ingrowing toe-nails, aching in patella, shooting in soles).
Tabacum > antidote
Antidote: Vinegar; sour apples. Camphora Camphor in the physiologicla antagonist. Arsenicum Album Ars ( chewing tobacco); Ignatia Ign.; (smoking); Sepia Sep ( neuralgia and dyspepsia); Lycopodium Lycop ( Impotency); Nux Vomica Nux (bad taste due to tobacco); Caladium Seguinum Calad. AND Plantago Major Plan Tag ( Cause aversion to tobacco); Phosphorus Phosph ( Tobacco heart, sexual weakness).
≡ show all authors ...