Black Lead, Graphite
HPUS indication: Cracks in skin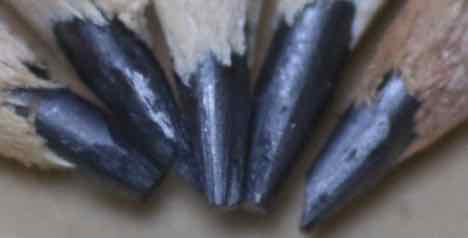 Homeopathic remedies are prescribed on the basis that in a tiny dilution like cures like, so while the very dilute homeopathic remedy may help, the raw product is often best avoided.
Below are the strongest indications of Graphites in traditional homeopathic usage, not reviewed by the FDA.
STOOL
Stool
Constipation; large, difficult, knotty stools united by mucus threads
Burning hemorrhoids
Prolapse, diarrhoea; stools of brown fluid, mixed with undigested substance, Very fetid, sour odor
Smarting, sore anus, itching
Lump stool, conjoined with threads of mucus
Varices of the rectum
Fissure of anus ( Ratanhia; Paeonia.)
Strong and sharp (acrid), corrosive, wearing away skin
Like balls; like sheep dung
Black
Bloody
Brown
Brown; normal consistency
Copious; night
Dark
Frequent
Frothy
Hard
Knotty, nodular, lumpy
Knotty, nodular, lumpy; covered with mucus
Knotty, nodular, lumpy; held together by threads of mucus
Large
Food appears to be passed undigested (lientery)
Long, narrow (see small)
Lumpy and liquid (see knotty)
Mucous, slimy
Mucous, slimy; red
Mucous, slimy; white
Odour; offensive
Odour; sour
Pasty, mushy
Soft
Thin, liquid
Thin, liquid; brown
Thin, liquid; lumpy and liquid
Thin, liquid; pouring out
Watery
Watery; brown
Watery; frothy
White
≡ more ...