Vegetable Charcoal, Carbo Veg, Carboveg, Charcoal, Carbo-v



Available
in 6X-30X, 200X, 3C-30C, 200C, 1M-50M, CM from $6.50
Purchase options
HPUS indication: Exhaustion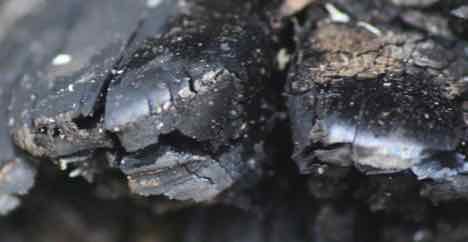 Homeopathic remedies are prescribed on the basis that in a tiny dilution like cures like, so while the very dilute homeopathic remedy may help, the raw product is often best avoided.
Below are the strongest indications (i.e. symptoms) of Carbo Veg in traditional homeopathic usage, not reviewed by the FDA.
< < Carbo Veg - main page
SLEEP AND DREAMS
Sleep and dreams
Deep
Disturbed; by visions
by visions; dreadful
Dreams; amorous
anxious
of business
fantastic
fire
frightful
ghosts, spectres
many
pleasant
robbers
not remembered
vivid
water
Position; limbs pulled up
sitting
Restless
after eating
Sleepiness, tiredness
morning; on waking
late morning
while reading
while sitting
afternoon
2-30 p.m.
evening
after dinner
difficult to wake up
after eating
overpowering
evening
while reading
after supper
Sleeplessness, insomnia
evening; after going to bed
night; from before midnight
night; from coldness
of feet
night; pulling in legs
night; during heat
night; from itching
night; with inability to open the eyes
night; with sleepiness
after waking
Not refreshing
Waking; from cold limbs
difficult to wake up
early
frequent
late
Yawning
≡ more ...