Amanita, Toad Stool, Bug Agaric, Agaric, Amanita Muscaria
HPUS indication: Numbness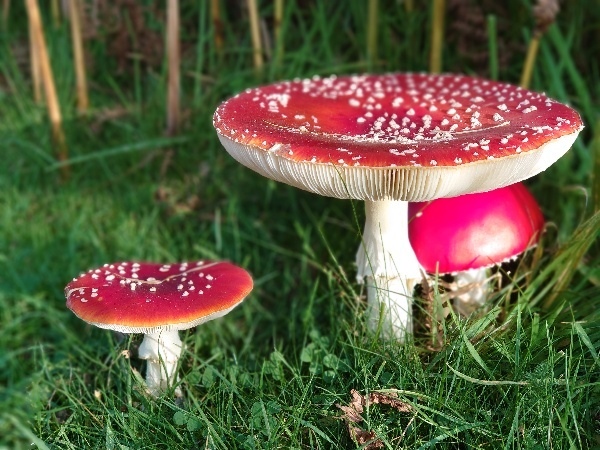 Homeopathic remedies are prescribed on the basis that in a tiny dilution like cures like, so while the very dilute homeopathic remedy may help, the raw product is often best avoided.
Below are the strongest indications of Agaricus Muscarius in traditional homeopathic usage, not reviewed by the FDA.
RESPIRATION
Respiration
Accelerated
Accelerated; rising from sitting
Asthma attack
Deep
Difficult (dyspnea)
Difficult (dyspnea); late morning; 11 a.m.
Difficult (dyspnea); during sleep
Difficult (dyspnea); while walking
Hot breath
Loud
Rattling
Rattling; morning
Rattling; lying on back
Sighing
≡ more ...